The UC Davis and UC Davis Health Staff Emergency Funds will aid staff members in times of personal hardship with grants of up to $1,000.
Assistance is typically provided to a staff member whose income cannot cover their needs, or the employee has experienced a loss of wages through no fault of their own. Grants would typically be used to help with housing, utilities, food or transportation. Assistance can also be provided when employees with limited resources are faced with medical expenses or expenses related to the death of an immediate family member, or a change in family situation.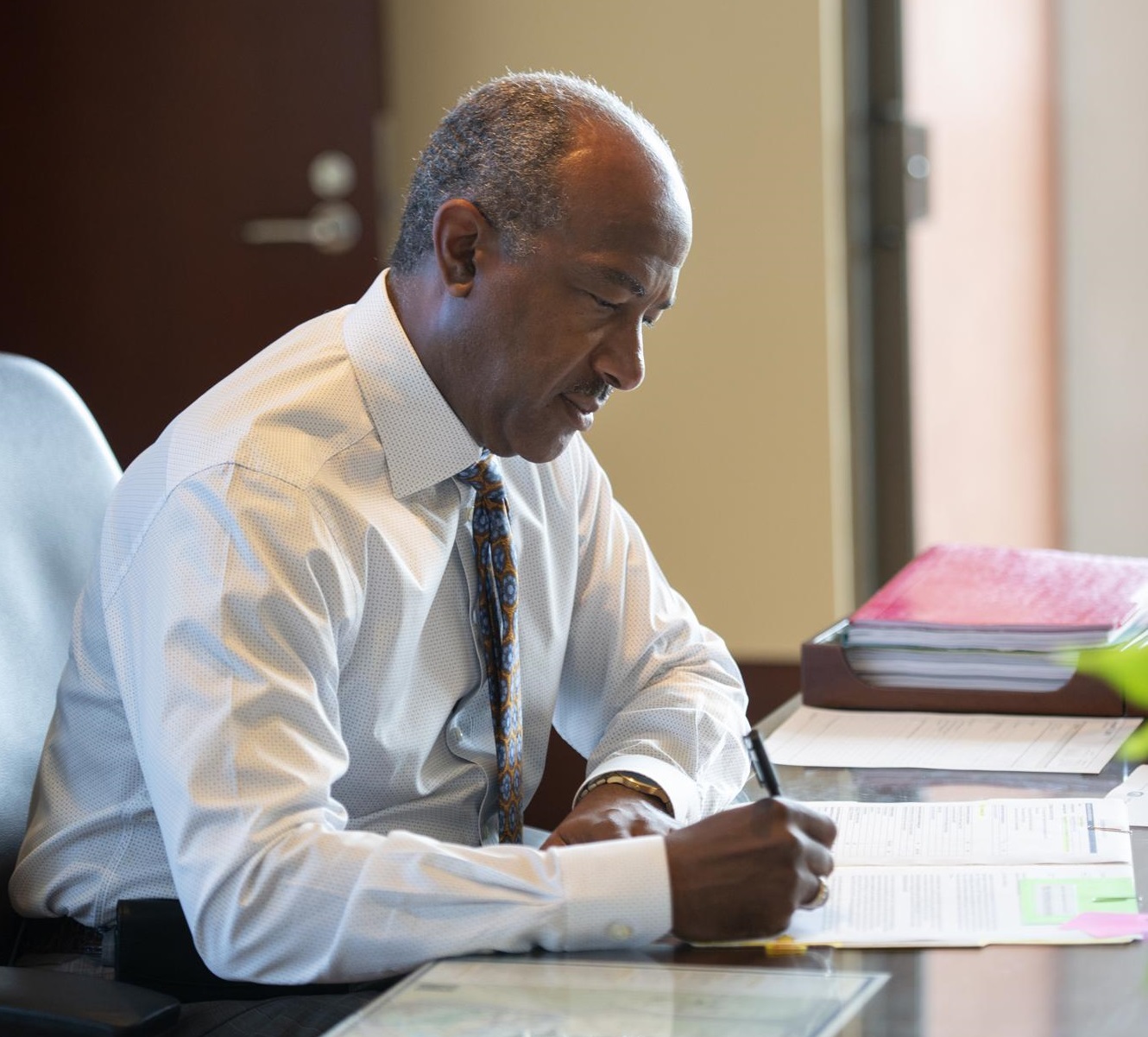 Helping UC Davis Staff in Need
"Through COVID-19, wildfires, smoke and more – we are in this together. Every member of my leadership council personally committed to donating to the Staff Emergency Fund and we're incredibly grateful to everyone else who donates to the fund, helping reduce some financial burden on a member of our community."   --   ​​​​Chancellor Gary May
>>  Read More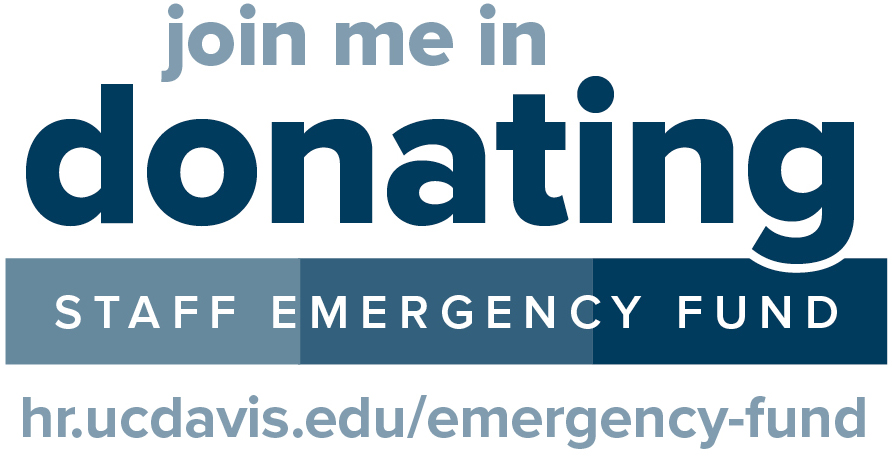 Help Spread the Word
Encourage someone else to donate to the Staff Emergency Fund by using these Zoom backgrounds, email signature lines and newsletter blocks. Thanks in advance!
>>  Read More
---
FAQs
General Guidelines

The application and review process will be similar to the COVID-19 Support Fund at UC Davis Health

>  Applicant must be a career or contract staff employee at UC Davis or UC Davis Health.
>  Applicant has worked for at least 6 months at 50% time or greater.
>  Applicant may only receive one award in a rolling 12-month period.
>  Only one application per family will be reviewed. For example, if two members of the immediate family both work for UC Davis Health, only one can submit an application for assistance.
>  Supporting documentation must be submitted with the application. Read more below.
>  Recipients must provide specific documentation (e.g., invoices, receipts), substantiating need for funds and how the funds were used.
>  Funds cannot be requested for anticipated future events.
>  A close relative is defined as a partner, child, parent, sibling, or grandparent.  Other relatives will be considered is a pattern of dependent care is established.
>  Grants will only be offered if funds are available.

Evaluating Applications & Criteria
The application and review process will be similar to the COVID-19 Support Fund at UC Davis Health
 

To legally provide charitable funds to individuals via employer-sponsored channels, recipients of the grants must be selected based on determination of an objective financial need.

The confidential evaluation committee will determine if the applicant lacks the means to maintain their basic needs, specifically:
1.  Is there sufficient evidence of a financial hardship?
2. Is there a qualifying event/circumstance?

Qualifying Event   +   Demonstrated Hardship  =  Qualified Need
---
Other Ways to Support Employees