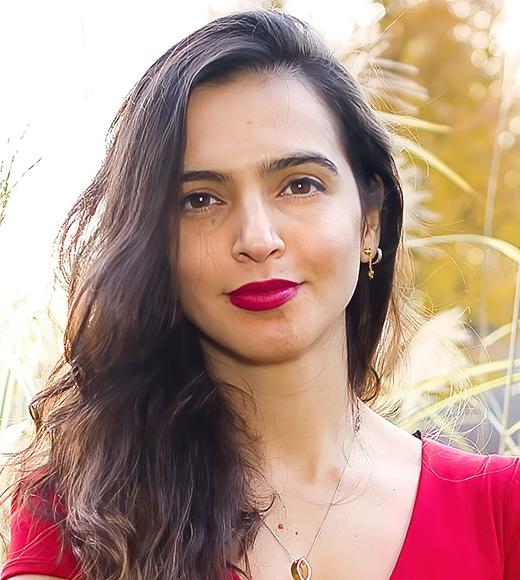 Position Title

Senior Organizational Development Consultant
Organizational Excellence
Bio
Dr. Maryam Ghadiri is a Senior Organizational Development Consultant with Organizational Excellence. Her work over the past decade has focused on learning and development, coaching, and curriculum design focused on applications in higher education, non-profit organizations, and small businesses. Maryam is passionate about leadership development, team performance, and strategic planning. She brings extensive experience and expertise to address organizational challenges by applying research-based and people-centric methodologies. She partners with leaders, teams, and organizations to identify barriers to engagement, develop leadership skills, increase innovation,  improve effective communication, and create supportive workplace cultures.
Maryam earned a B.A. in Environmental Science and a M.S. in Wildlife Conservation and Community Engagement from the University of Tehran, Iran. She then received a Ph.D. in Education from Purdue University, Indiana. Since then, she has served in various leadership roles including the Director of Education and Research at the Environmental Learning Center in Vero Beach, Florida where she led strategic planning and change management initiatives with the organization.  She most recently completed a postdoc at the Center for Community and Citizen Science at UC Davis, where she managed educational projects at the California Academy of Sciences, The Los Angeles Natural History Museum, and the London Natural History Museum. In addition to supervising and training staff, she conducted qualitative research on learning and helped project leaders to identify organizational needs and develop appropriate interventions to address recurring challenges. She is a co-founder of Golden Acorn, a start-up coaching company with the mission of helping people develop skills and mindsets to create careers and lives they love through creative learning experiences.
Maryam is a Certified Associate Coach (ACC) through the International Coaching Federation (ICF). She has also completed multiple DEIB certifications in Cultural Competency, Diversity Data Collection, and Defining Diversity Missions, Visions, and Goals. Currently, she serves as the Director of DEIB with ICF Sacramento. She also holds an entrepreneurship certification through UC Davis Entrepreneurship Academy. Completing training under Prosci Change Management and Leadership Circle 360°are the next goals in her professional development.
Maryam is a first-generation immigrant who left her home in northern Iran in 2012 to pursue her Ph.D. in the United States. She is also a professional speaker and published scientific and literary author; her recent written works center on immigration, identity, and the power of cultural diversity. In her monthly online event, Immigration Story Café,  she creates a space for storytelling by anyone who identifies as an immigrant. She uses storytelling as a powerful communication tool to create connections, expand cultural understanding/awareness, and bring more diverse voices to the collective narrative in the external world.
Education and Degree(s)
B.A. Environmental Science
M.S. Wildlife Conservation and community engagement
Ph.D. Education